Press release
29 March 2017
Launching of a Japan Desk in Paris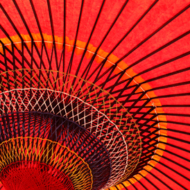 One year after opening its Tokyo office, LPA-CGR law firm strengthens its offer in relation to Japan by launching a Japan Desk in Paris.
Further to the opening of an office in Tokyo last year, French law firm LPA-CGR strengthens its offer dedicated to the business between France and Japan by launching a Japan Desk with a dedicated team in its head office in Paris.
LPA-CGR is the only French law firm established in Japan with a local team that has been based in Tokyo for many years. In addition to this local presence in Tokyo, LPA-CGR acknowledged the need to further develop its offer in relation to Japan related business in France too.
LPA-CGR's Japan Desk in Paris is dedicated to Japanese clients and assists Japanese companies in relation to the development of their business in France. The Tokyo team led by Lionel Vincent advises large size companies on their strategic projects in France. The opening of the Japan Desk in Paris will enable these companies to be guided locally at all operational stages of their projects  in France.
Also, the Japan Desk in Paris advises French clients aiming to develop their activities in Japan. The combination of the Japan Desk and the onsite presence of LPA-CGR in Tokyo will allow French related business to be efficiently developed by a multicultural team.
The Japan Desk will be led by Catherine Gaillarde, member of the Paris Bar, who worked in the Tokyo office for several years and speaks Japanese and by Airi Tozaki, Japanese lawyer, registered at Paris and New York Bars and previously registered in Tokyo, who joined LPA-CGR for this project.
The dedicated team of the Japan Desk in Paris will operate in the fields of corporate, commercial and labour law, and will be a link between Tokyo and Paris. It will rely on the other teams and skills of the firm, as much in Paris as in the 9 other foreign offices of LPA-CGR.
Raphaël Chantelot, partner in charge of Asia in Paris notes that "this initiative follows the rationale that is at the basis of our international strategy: offering to our clients a multicultural team working according to French standards and with the knowledge of the local business codes".
Finally, the creation of the Japan Desk is also part of the development of the firm's activities in Africa, as Japan also intends to reinforce its position there.
For Lionel Vincent, "some large Japanese companies believe it essential to go through Europe for their investments in Africa, especially in the Sub-Saharan region, for geographical and cultural reasons. Our presence in both areas and our strong integration in local economic and institutional networks are a considerable advantage for our Japanese clients". The strong presence of the firm on the African continent, through the offices in Alger, Casablanca and Douala / Yaoundé will play a major role in the extension of the activities and partnerships with Franco-Japanese businesses in Africa.