IP-IT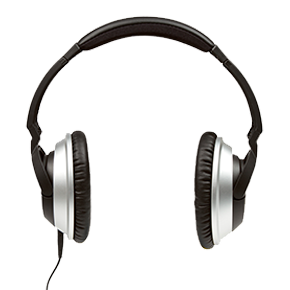 Smart offers
Cyber Risks
Let us secure your digital space together
Today, cyber risk is quite real for companies. Strategic data hacking, espionage, cyber attacks, phishing – all of these can have major consequences for your reputation and your business.
Our firm combines complementary expertise in digital law and insurance law to support you effectively in setting up a strategy to secure your data and fight against cyber-terrorism.
Data Centres
Data centres play a vital role in the cross-border flow and storage of personal data. The legal issues raised require wide-ranging expertise in terms of securing contractual documentation, the taxation of the structures used for these centres, and the protection, traceability and accessibility strategies for stored and transferred data.
Smart City
Working with you to invent smart cities
City habits are transformed by innovations in mobility, housing, data, services and energy.
It is up to us now to redesign the laws that go with them, to develop ingenious and sustainable cities that have their inhabitants at heart first and foremost.
Whether you are a promoter of public or private projects, we help you translate the new equilibrium that these changes to the regulations will bring about.
Medtech, the future of medicine
Medtech – the future of medicine supported by a motivational policy – based on the use of innovative medical technologies for the benefit of patients, healthcare facilities and practitioners with the common goal of providing better care.
These new practices are transforming the healthcare industry. In response, our firm has developed a dedicated offer to support you through the development and management of your projects. We provide technical understanding through our cross-sectors expertise: industrial property, personal medical data, R&D projects and partnerships, fundraising, taxation...
Fashiontech
Fashiontech groups together the actors working on innovative fashion: from on-line shops revolutionising the shopping experience to those incorporating technology directly into the clothes we wear; most often using responsible production systems.
Whether you are an established business or an innovative startup, our experienced team provides you with cross-sectors assistance during all phases of your project: contract law, intellectual property, new technologies, distribution law, corporate law, environmental law.
News
Publication
Event
Press release
NEWSLETTER
You innovate. You create. We protect and add value together.
Today, a company's main asset is often intangible. Our mission with you is to protect, enhance and develop it.
We thus provide advice not only on managing and marketing your intangible assets portfolio, but also through infringement or unfair competition disputes.
In a world where all your activities are structured around technology, we help you to design and negotiate your IT contracts. We also assist you with setting up an IT security policy and guide you in ensuring that your web activities are compliant with the different French and European regulations such as those for the protection of personal data.
Our upstream approach to risk management is driven by our strategic vision and experience. When necessary, we pull the litigation lever and represent you before the competent courts.
Data Protection
Valuation and marketing of assets (licensing agreements, distribution agreements, partnership agreements, franchises, etc.)
Audit of intangible assets
IT contracts: development, licensing, outsourcing, integration
Consumer, advertising and sales promotion laws in the digital world
Asset protection (patents, trademarks, drawings and models, copyright, similar rights)
Cyber security
Smart City