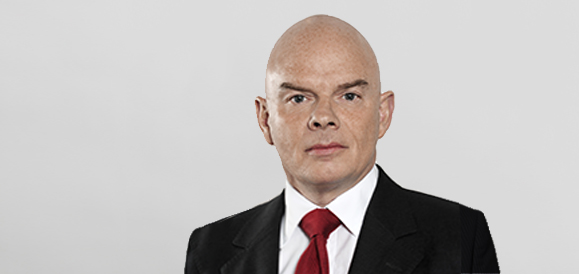 News
Publication
NEWSLETTER
Alain Gauvin
Partner
Paris Bar
French, English
Alain Gauvin is a partner in banking and finance law.
Alain Gauvin works on financing, restructuring of financing, market transactions, instruments for risk cover and banking and financial regulation.
He advises a clientele principally comprising financial institutions, banks, (multilateral) development agencies and Governments.
Alain Gauvin teaches financial law at the International University of Rabat. He is the author of numerous articles and of three books about the banking and finance sector.
AWARDS & NOMINATIONS
Chambers Global 2019 (Morocco): individually ranked (Band 2) in the category Corporate/Commercial
Chambers Global 2019 (Morocco): recognized as "Foreign Expert for Algeria"
Legal 500 EMEA 2019 (Morocco): individually ranked (Leading Invididual) in the category Banking, finance and capital markets 
Legal 500 EMEA 2019 (Morocco): recognized in the category Banking, finance and capital markets (Tier 2)
Legal 500 EMEA 2019 (Morocco): recognized in the category Commercial, Corprate and M&A (Tier 3)
Legal 500 EMEA 2019 (Algeria): individually ranked (leading indivual) in the category Banking, Finance
Legal 500 EMEA 2019 (Algeria): recognized in the category Banking, Finance (Tier 1)
Legal 500 Paris 2019 : recognized in the category Banking, Finance (Tier 4)
Jeune Afrique 2019: recognized among the top 50 business lawyers the most influential in 2018
Décideurs 2018: recognized in the categories Africa Desk Projects financing, Best lawyers in Business Law in Morocco (Excellent 2), Best Business Law Firm in Algeria (Excellent 1) and Titrisation; derivated products, Financial Services (Regulatory & Litigation) and Banking-Finance