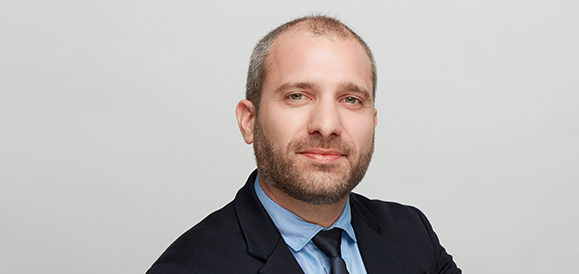 Aktuelles
Veröffentlichungen
Veranstaltung
Pressemitteilung
NEWSLETTER
Mathieu Selva-Roudon
Partner
Paris Bar
French, English
Mathieu Selva-Roudon is a partner in tax
Mathieu Selva-Roudon assists companies, their founders and/or managers with every tax aspect of national and cross-border transactions (e.g., tax structuring of merger/acquisitions, taxation issues in connection with the sale or reorganisation of companies, venture and growth capital transactions), and with the taxation of fund flows (e.g., transfer pricing, taxation of intangible assets and innovation).
Mathieu has also developed deep expertise in complex and/or high-stakes tax proceedings (e.g., assisting companies and managers with tax audits, amicable dispute resolution, litigations before the tax judge).
Mathieu is a member of the Institute of Legal and Tax advisors (IACF) and of the Institute of Financial and Criminal Tax Law (IDPF2).
He is listed in the International Tax Review as one of the Tax Controversy Leaders in France.
AWARDS & NOMINATIONS
Legal 500 EMEA: Tax (Tier 4)
ITR World Tax:
– individually ranked (Highly Regarded)
– General corporate tax (Tier 2)
– Transactional tax (Tier 2)
– Tax Controversy (Tier 2)
World TP : Transfer pricing (Tier 3)
Décideurs:
– Transaction tax

(Excellent)


– Tax litigation and readjustment assistance


– 

Taxation of international groups
– LBO Tax
– Africa Desk – Tax law (Excellent)
Option Droit & Affaires :
– Transaction tax 
– Transfer pricing taxation
– Tax litigation and readjustment assistance
– Capital development & LBO < 50 M€
– Capital innovation 
– LBO – Advising management teams