News
July 20th 2017
LPA-CGR avocats guiding Primonial REIM through the acquisition of the West Plaza office building in Colombes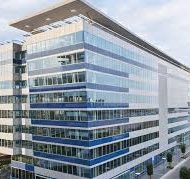 Paris, July, 20th 2017.
LPA-CGR avocats have advised Primonial REIM through the acquisition of the "West Plaza" office building.
This transaction, amounting to 202 million euro, has been carried out on behalf of one of the funds managed by PREIM.
The group of offices measuring 29,500 m², located Rue du Débarcadère in Colombes (Paris La Défense), is a grade A property complex completed in 2013, and comprises 460 parking spaces. 63% of the offices are rented to 7 tenants.
This transaction follows the acquisition of the Clever 1 office building in Gennevilliers, announced last May.
Primonial REIM has been advised by the law firm LPA-CGR lawyers with François-Régis Fabre-Falret (Partner), as well as by the notarial office Allez & Associés.
The seller has been advised by the firm PDGB avocats.
Press contact: Avocom
Charlotte Vier / Nathalie Merle / tel. : +33 (0)1 48 24 60 54