Real estate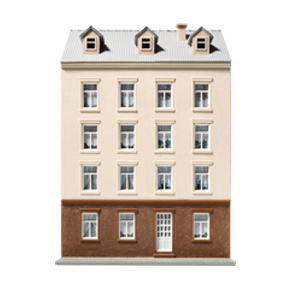 Smart offers
Smart city
By your side to imagine the smart city
Our way to use cities is upgrading by innovations relating to mobility, housing, services and energy.
It is up to us to create the supporting regulations to develop more ingenious and sustainable cities focusing on their inhabitants. Whether you wish to develop a private or a public project, we assist you to update current regulations with the new rules such changes imply.
Residence services
Taking advantage of current societal changes and attractive tax regimes, managed residences have become a huge hit. Whether student housing, retirement homes or tourism residences, we have expert knowledge of the legal, tax and regulatory specificities of this new type of real estate asset at the crossroads of housing, co-ownership and the world of services.
To ensure the success of your investments and support you in operating these residences, our specialised expertise in town planning, commercial leases, housing, taxation and digitising is at your service, providing you with the most suitable solution for your project.
Brownfields and urban wastelands
Whether you are an investor, a developer or a manufacturer, we offer you pragmatic, operational support for your investment transactions and your disinvestment obligations. We structure and implement public and private construction and development operations, ensuring that proper attention is paid to environmental liabilities and land tenure security while assisting you in obtaining adapted planning documents.
We offer a thoroughly comprehensive approach to the rehabilitation of industrial and urban areas, provided by a dedicated multidisciplinary team (environmental law, town planning, real estate, taxation and insolvency).
German desk
Our Franco-German team provides trilingual advice and audit reports and contracts in French, German and English. It works with German, Swiss and Austrian players, supporting them with their real estate transactions in France, but also with French players for their real estate investments and everyday property management in Germany. Our Paris and Munich teams are used to work hand-in-hand on high level cross-border transactions, as well as structuring questions.
The building in its environment
Any asset is part of a more or less dense environment, sometimes hostile to new construction. With our expertise in both town planning and construction law, we can support you from the project design stage (land divisions, planning approvals) and throughout its realisation (management of site nuisances). We have also developed special expertise in neighbourhood disturbances to support operators of sensitive activities (e.g. theatres).
News
Publication
Event
Press release
NEWSLETTER
Innovating together, at the heart of the real estate ecosystem.
As a real estate professional, industrial operator or user, you need the support of advisors familiar with all the specifics of your sector.
Whether you are an investor or a bank, a public or private entity, a property company, an asset, property or facility manager, a promoter or a builder, we will work with you, awaring the specific challenges of your business.
We offer our expertise in real estate law and all the related practices: public law, town planning, environmental law, business law and mergers & acquisitions, financing, tax law, information technologies and intellectual property law and labour law.
We work alongside you in a globalised environment, supporting you with your international affairs through our ten offices worldwide.
With this transversal organisation, we can intervene throughout the life cycle of the full range of your assets:
Offices
Taking into account the technicalities of tertiary sector assets, we can support and advise you on the legal, financial and tax structuring of these assets within the context of your transactions. We also provide assistance throughout the lifespan of the building, from its construction to its exploitation, and for the management of related services (inter-company canteens, concierge services, etc.). We motivate and support the mobilisation of tertiary sector enterprises to boost a building's energy performance; we also assist owners, landlords and buyers, both public and private, in ensuring that their properties are compliant with the new regulations for the sector.
Shops
We assist with all kinds of commercial properties (shopping malls, hyper- and supermarkets, high street shops, department stores, etc.) during their construction (trading licences, building permits, related disputes), sale or acquisition. We can also assist you in operating these properties (leases, management contracts and related agreements) and in any other specific issue related to these matters (commercial town planning, buildings serving the public, traders' associations, signage, etc.).
Industry and logistics
Having worked closely for many years with industrial property owners, we have the unique technical and legal experience to help with all kinds of industrial and logistical assets. Combining our cutting-edge expertise in real estate, town planning and the environment, our team can handle any needs that may arise during the lifespan of your project, from feasibility studies to litigation, technical and financial structuring to contract drafting. We ensure that your transactions are secure, having in mind all the sites' interactions with their occupants, their activities and the environment.
Residential
For operators in the residential property sector, we offer our unique expertise and in-depth knowledge of residential property. We support you, both on the advisory capacity and the litigation side, throughout your investment and disinvestment operations: bulk sales, piecemeal sales, dismemberment of ownership rights, BRILO (residential real estate lease), favourable tax regimes, social integration development operations, etc.
We aim for an innovative approach to developing residential property, supporting your projects for serviced residences, digitisation of rental relationships and development of shared rentals. At each stage of a residential project, we take consumer protection into account and help to deal with any group action that may be initiated. As an operator in the private, intermediary or social housing sector, you will find us your ideal partner and expert in your projects.
Hospitality and leisure
We may offer you tools to enhance your control of the different aspects of your leisure properties: from their design and construction according to the operator's standards (project management assistance or delegated project management contracts, leases on presale properties, etc.) and the regulations (public access buildings, tourism classification, land use designation), up through financing and acquisition (legal and tax audits, guarantees).
We also advise you on structuring your operation (commercial leases), taking into account the power of the operating brand (hotel management contracts, trademark licences) and of regulatory advantages (Law on intervention in the tourism sector, TEPA Act for the promotion of labour, employment and purchasing power). We can assist you with any litigation that may arise from the construction and operation of your asset (abnormal neighbourhood disturbances, administrative disputes).
Public buildings and collective facilities
We work with you to design and formalise arrangements for the construction or renovation of public buildings and infrastructures. Our first mission is to support you in preparing competitive tenders and making formal bids through the various stages of the tender process. Then we help you finalise the contracts between the public entity and the operator and sign contracts with partners, suppliers and sub-contractors.
Health centres
With our knowledge of health centres, we can intervene in any transaction involving this type of asset, such as externalisation operations, for instance. Other subjects include: fire safety and accessibility for buildings open to the public; adaptation of premises to health care requirements; mitigation of health risks; compliance with regulations; environmental risks of products used; specific installations such as boiler rooms, ventilation and air conditioning units; waste management; incineration; sources of radioactivity; storage; power generators; medicine manufacturing, etc. We can assist with both the operation of these centres and their construction or sale.
AWARDS & NOMINATIONS
Best Lawyers in France
Chambers Europe (France): Real Estate (Band 3)
Legal 500 EMEA (France): Real Estate (Tier 2)
ITR World Tax (France): Real estate tax (Tier 2)
Le Point:
– Real Estate (5 stars)
– Urban planning (4 stars)
Décideurs:
– Real estate transactions – Investment (Leading)
– Real estate litigation (Leading)
– Real estate development (Leading)
– Urban Complexes (Condominium) (Leading)
– Real estate transactions – Financing (Excellent)
– Tenancy law (Excellent)
– Real estate tax (Excellent)
– Construction litigation (including insurance) (Excellent)
– Advising and contracts (markets and construction) (Excellent)