Press release
LPA-CGR avocats advises Artefact on its acquisitions in China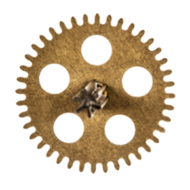 LPA-CGR avocats assiste Artefact dans ses acquisitions en Chine
LPA-CGR avocats advised Artefact on its acquisition in China of 8 Matic and its affiliates operating under the brand NetBooster. After the opening of subsidiaries in Hong Kong, Singapore, Malaysia and Australia in 2017, these acquisitions mark a new stage in the Group's engagement in markets currently in an acceleration phase in Pacific Asia.
8 Matic and the acquired affiliates benefit from a digital expertise recognised at the crossroad of consulting, media activation and creation. Launched in 2010 by Pascal Duriez and Jo Chan Kue, the companies are established in Shanghai, Hong Kong and Seoul. With a workforce of close to 80 people, they have earned a gross profit margin of 3 million euro in 2017 with an organic increase of 30% from 2016. Profitability has also increased with an EBITDA historically over 10%. Thanks to their knowledge of the Chinese digital ecosystem acquired over the last 8 years, they benefit from a strong recognition from international advertisers operating in Asia, such as Pernod Ricard, DFS, Dior, Hugo Boss, Finnair, Bic, English First, RedBull, Merck, Club Med, Cebu Pacific Air and Huawei.
At the completion of the transaction, Artefact will become the majority shareholder of 8 Matic and its affiliates. This agreement provides for an increase of this shareholding over the next four years, at the end of which Artefact will hold 100% of the capital. Artefact already held 19% of the shares of one company that was acquired in 2010.
This transaction was carried out by a team from LPA-CGR avocats across the Paris, Shanghai and Hong Kong offices. This team, led by Philippe Raybaud (partner), Thibault Willaume and Delphine Roullier-Pâris, also included Fanny Nguyen (partner), Lucie Tusseau Leveque and Emma Zheng in Shanghai, Nicolas Vanderchmitt (partner)andt Marie-Gabrielle du Bourblanc in Hong Kong.
SJ Grand (Christophe Marquis) took part in the financial audit for the buyer's accounts.
The sellers were advised by the firm Leaf (Bruno Grangier and Jean-Philippe Engel), in Shanghai.