M&A and Corporate law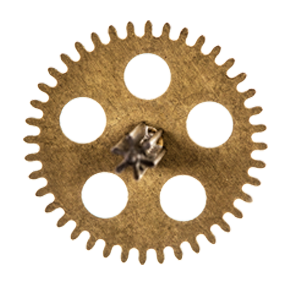 Smart offers
Environmental aspects of mergers and acquisitions
Highly esteemed for its expertise – from the creation of data rooms, to the definition of a dedicated strategy, to environmental due diligence, to negotiating environmental clauses in all types of contracts – our team helps you complete and secure all technical and legal elements of your transactions.
Our China Desk in Paris
Our mergers and acquisitions team in Paris includes a "China Desk" composed of French and Chinese lawyers working hand in hand with our Shanghai and Hong Kong offices on matters related to China. This team in Paris team offers a useful support for European companies developing operations in China and is a key tool for Chinese companies wishing to invest in Europe and Africa.
Our Japan Desk in Paris
LPA-CGR is the sole French law firm established in Japan with a local team composed of lawyers qualified in France and Japan that has been based in Tokyo for many years. LPA-CGR avocats strengthened its ties with its Tokyo based office by launching a « Japan Desk » in Paris. The team dedicated to the « Japan Desk » in Paris also consists of lawyers qualified in France and Japan, and assists its Japanese and French clients on all their transactions, in France, Japan as well as abroad - as for all their operations in relation to Franco Japanese cooperation on the African Continent.
Renewable Energy - Infrastructure: a unique offer
Our team is one of the most active and well-known on the market for M&A transactions and financing in the renewable energy sector, with over 15 years of experience in this field. Every year, our firm works on dozens of legal due diligence, acquisition, sale, partnership, financing and refinancing transactions concerning renewable energy assets or other infrastructures, making it a key player in this business segment in France.
M&A, Technology and Innovation
Our teams have broad experience in M&A transactions involving advanced technologies, particularly in the context of transatlantic and Asian transactions. In particular, we have worked on transactions for the acquisition, sale and investment in companies specialising in communications and mobility solutions, software publishing, digital tools and media, data management technologies (big data, privacy, open data, etc.), the cyber security industry and/or compression and processing of video content.
News
Publication
Event
Press release
NEWSLETTER
Our goal: supporting your development strategy
We advise companies and investment funds of all sizes and their executives in their M&A transactions, their restructurings and their governance.
Our team of some thirty lawyers works closely with the firm's other legal experts, including in tax, labour, IP/IT, environment, banking and finance, energy and litigation. This allows us to offer a comprehensive assistance for all the legal issues you are facing in your projects.
Our offices in Asia, Africa and the Middle East, together with the members of our China and Japan Desks in Paris, extend our reach and enable us to assist our clients in their transactions in France and abroad.
Mergers and acquisitions
Partnerships and joint ventures
Corporate governance, corporate law
Private equity
Stock market transactions
Restructuring
AWARDS & NOMINATIONS
Best Lawyers in France
Chambers Europe (France): Corporate/M&A: Mid-Market (Band 2)
Chambers Global (Germany): Corporate/M&A – Expertise based abroad (Spotlight)
Legal 500 EMEA (France): Mergers and acquisitions (Tier 4)
Décideurs:
– Mergers & acquisitions: Transactions between €75 & €500 million (Excellent)
– Africa Desk – Corporate / M&A (Excellent)
Option Droit & Affaires:
– Mergers and Acquisitions > 200 M€ (3 stars)
– Capital innovation
– LBOs between €50 million and €300 million
– LBO – Advising management teams
IFLR1000 (France): Mergers & Acquisitions