Risks and insurance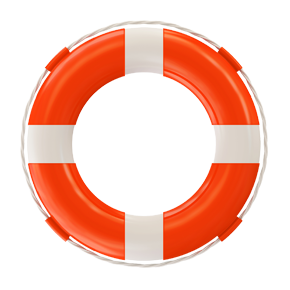 Smart offers
Connected and affinity cover
We assist French and foreign insurers in implementing these so-called 'Affinity' guarantees and are at your service to provide practical and effective solutions.
Cyber risks
Let us secure your digital space together
Today, cyber risk is quite real for companies. Strategic data hacking, espionage, cyber attacks, phishing – all of these can have major consequences for your reputation and your business.
Our firm combines complementary expertise in digital law and insurance law to support you effectively in setting up a strategy to secure your data and fight against cyber-terrorism.
News
Publication
Event
Press release
Turning risks into opportunities
The technical basis of insurance law requires the use of experts with proven experience on whom the professionals can rely. Our dedicated team has been offering this service for over twenty years.
Our firm's expertise covers all of the specialist activities of operators in the insurance sector, from the drafting of policies and their distribution to analysis, provisioning and management of losses and the settlement of disputes and litigation.
Our services also cover global risk mitigation and management. We can help you identify your risks depending on your area of activity and the evolution of regulatory restrictions. We can advise you on how best to set in place risk mitigation measures, relying on our transversal team to offer you a customised solution.
Industrial risks
Our team is one of the most highly reputed on the market in terms of industrial risks and product liability. We assist our clients, industrial concerns or insurance companies, at all stages of implementing preventive measures, providing expert legal appraisals and, where necessary, handling litigation for our clients. We are fully versed in the technical and financial issues and procedures of the courts and administrative tribunals.
Financial risks
Our dedicated team accompanies insurers and their policyholders in all stages of the design of suitable liability cover for management, institutions and financial intermediaries or liability guarantee insurance.
With the advantage of our expertise in insurance law and our in-depth knowledge of the related risks, we can offer you pragmatic and effective solutions both in consultancy services and in litigation, enabling you to meet the legal and commercial challenges of your specific business sector.
General and professional third party liability
Insurers and insureds, we can assist and support you through the policy subscription stage, advising you on how to best manage your general and professional third party liability cover.
Knowledge of the activities that are covered by our policies is, for us, an important pre-requisite that allows us to assist you efficiently both in an advisory capacity and in litigation.
Experts in insurance law and liability, we can help you both in risk mitigation and in the handling or risks.
Insurance - Construction
As recognised experts in the real estate field, we assist insurance companies as well as builders and developers in taking out and managing their construction insurance cover (Structural Damage, Third Party Liability, Group Decennial Liability, Decennial Third Party Liability, etc.).
AWARDS & NOMINATIONS
Best Lawyers in France
Chambers Europe (France): Dispute Resolution: Litigation (Band 4)
Legal 500 EMEA (France):
– Insurance (Tier 3)
– Dispute resolution: commercial litigation (Tier 4)
Décideurs :
– Civil liability and financial risk (Excellent)
– Claims and insurance litigation (Excellent)
– Insurance & Reinsurance
– Ground transport claims (road and rail)
– Product liability
– Healthcare, pharmaceuticals & biotech – Product liability
Option Droit & Affaires: Defective goods and claims litigation (3 stars)