Public and administrative law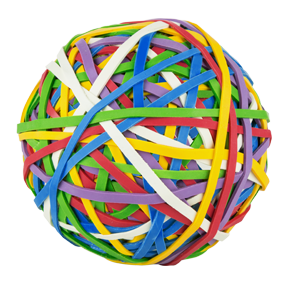 Smart offers
Personal Data and Administrative Litigation
Strengthened since the entry into force of the GDPR (General Data Protection Regulation) in 2018, the protection of personal data is today an unavoidable and structuring subject for companies.
In order to ensure the proper application of this regulation, control or audit procedures carried out by CNIL (French Data Protection Authority) agents are multiplying. Fines for failure to comply with the GDPR can now amount to up to 4% of the worldwide turnover of the company concerned, regardless of its sector of activity. The financial stakes are colossal.
The multiplication of controls and the rise in administrative fines require that you be prepared and accompanied.
With extensive experience in data protection, a perfect knowledge of the workings of the CNIL and a thorough understanding of the possible appeals and administrative procedure, our teams specialising in personal data and public law combine their cutting-edge expertise to assist you, whether during inspections carried out by the CNIL or before the administrative courts in the context of appeals related to CNIL decisions.
Prudence Cadio I Hélène Cloëz
Construction industries and offsite renovations
Committed for many years in energy transition and building renovation, we assist you on the emerging offsite construction market.
This trend towards industrialization, boosted by new forms of cooperation and by the spreading of digital technologies, is shaping the building of tomorrow. Components are remotely manufactured after having been specifically designed for efficient assembly on a building site, accelerating the construction process and reducing nuisances.
It is now time to secure the benefits and opportunities of these innovations created in the workshop from the collaboration between designers and producers. We need to allow funding from the beginning of the study phase for solutions that will support employment, circular economy and energy performance.
These new buildings will be progressively connected to send data, which will have to be processed adequately. The combination of our advanced expertise in real estate, energy performance, IP-IT and industrial contracts led us to draft new contract models ("CORELIAS") in order to meet the new challenges in a pragmatic way.
News
Publication
Press release
Do you believe, as we do, that public law is a vector of growth?
We aim to share with you a dynamic view of public corporate law. We are convinced that it is a virtuous tool for promoting economic growth and sustainable development, and that it enables the effective application of public policies.
Our team advises public companies and entities and their private partners, both as counsel and in litigation, in the context of complex contractual arrangements for the public domain in the areas of infrastructure, energy, sustainable buildings and cities, and in all areas of public law.
We operate in France and abroad through our 10 offices located in Asia, Africa, the Middle East and Europe, through which we assist economic players such as States and their private support with major infrastructure projects.
Public procurement contracts
Construction and public project management
Town planning, development
Administrative litigation & dispute resolution
Energy performance & sustainable city contracts
Development of public properties
Public domain
Institutional reform
AWARDS & NOMINATIONS
Best Lawyers in France
Legal 500 EMEA (France): Administrative and public law (Tier 3) 
Décideurs:
– Urban planning (Leading)
– Land management (Leading)
– Local authority & mixed economy (Excellent)
– Public domain (Excellent)
– Administrative contracts and related litigation (Excellent)
– Urban commercial planning (Excellent)
– Market regulation (Excellent)
Magazine des affaires – Infrastructure Awards:
– Greenfield energy
– Brownfield infrastructure
– Greenfield infrastructure