Environment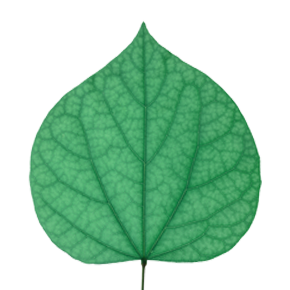 Smart offers
Urban wastelands and brownfields
Whether you are an investor, a developer or a manufacturer, we offer you pragmatic, operational support for your investment transactions and your disinvestment obligations. We structure and implement construction and development operations, ensuring that utmost consideration is given to environmental liabilities and land tenure security while assisting you in obtaining adapted planning documents.
Our dedicated multidisciplinary team offers a thoroughly comprehensive approach to the remediation of industrial and urban areas that encompasses environmental law, including contaminated land, town planning, property, taxation and insolvency.
Environmental aspects of mergers and acquisitions
Highly esteemed for its expertise — from the creation of data rooms, to the definition of a dedicated strategy, to environmental auditing, to negotiating environmental clauses in all types of contracts —our team helps you complete and secure all technical and legal elements of your transactions. In addition to its clients, the team also works with major firms specialising in mergers and acquisitions.
News
Publication
Event
Press release
What if the environment and sustainable development were the focus of your business challenges?
Industrial groups, real estate professionals and public entities now face environmental and sustainable development issues on a daily basis. Our team, led by fifteen lawyers cited among the best specialists in this area, helps you manage your assets and the risks associated with your business and supports you in completing your development and reorganisation projects.
To achieve this, we have developed a unique approach based on both legal and technical expertise, an established relationship with all stakeholders, including national authorities, and the anticipation of future regulations, with the support capacity to manage large projects.
The Environment team, with a Band 1 Ranking in international law firm guides, works with you on:
Development of industrial and real estate assets
As the premier platform of top-ranking skills in property and environmental law, you can rely on our cross-sectoral vision (environmental law, construction law, urban planning, etc.) throughout all phases of management and development of your industrial and property assets. Pioneers in the area of contaminated land, we work with you on closing, relocating and redeveloping industrial sites, covering all stages of the process and offering comprehensive, innovative solutions that cover all of its legal aspects (from management of the administrative process to contracts), as well as technical and fiscal components.
Control of facilities, risks and pollution
With our extensive knowledge of many industries and our expertise in all areas of industrial environmental law, we can assist you in understanding your regulatory and contractual environment and securing your activities and projects.
Our team assists you in dealing with all the required procedures under environmental regulations (ICPE, contaminated sites and soils, technological risks, chemicals, quarries, mines, water, flora and fauna, etc.). In this context, we often conduct audits and define strategies for compliance, permit application review, assistance with the reorganisation of activities on industrial platforms and support in managing industrial and technological risks or health and environmental impact.
Sustainable management of energy issues, products and waste
We have often been cited for our expertise in the field of renewable energy (wind farms, hydropower, biomass, solar projects).
We also work on the application of regulations on substances (REACH, biocides, CLP, nanomaterials, etc.), both for their application methods and for securing relationships with the various stakeholders, including the supply chain.
We assist both manufacturers and speciality service providers with their different waste management methods, and with problems specific to certain sectors or related to producer liability.
Administrative or judicial litigation
We represent your interests in administrative and judicial litigation before all courts.
Drawing on the expertise of an Honorary Section President of the Council of State, we regularly represent our industrial and real estate clients in the context of administrative litigation concerning classified facilities, mines, quarries, technological risk prevention plans (PPRT), etc.
We also regularly intervene in legal disputes or arbitration related to the issues of contaminated sites and soils, technological risks, waste and compliance with various environmental regulations.
Our close collaboration with the insurance law team also allows us to support major French and foreign manufacturers and their insurers in the event of claims and manage the amicable or contentious outcome of these.