Technologies, Media and Telecommunications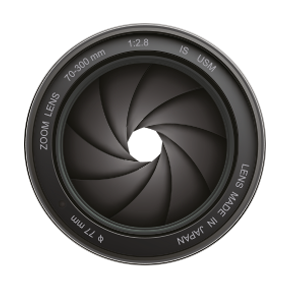 Smart offers
Personal Data and Administrative Litigation
Strengthened since the entry into force of the GDPR (General Data Protection Regulation) in 2018, the protection of personal data is today an unavoidable and structuring subject for companies.
In order to ensure the proper application of this regulation, control or audit procedures carried out by CNIL (French Data Protection Authority) agents are multiplying. Fines for failure to comply with the GDPR can now amount to up to 4% of the worldwide turnover of the company concerned, regardless of its sector of activity. The financial stakes are colossal.
The multiplication of controls and the rise in administrative fines require that you be prepared and accompanied.
With extensive experience in data protection, a perfect knowledge of the workings of the CNIL and a thorough understanding of the possible appeals and administrative procedure, our teams specialising in personal data and public law combine their cutting-edge expertise to assist you, whether during inspections carried out by the CNIL or before the administrative courts in the context of appeals related to CNIL decisions.
Prudence Cadio I Hélène Cloëz
New media / New platforms
In order to offer a service capable of covering your highly specific environment, allying technology and law, our teams working in the sector of new media and communications have adapted their knowledge to your industry.
In particular, we assist television channels, press groups, publishing companies, production companies, distribution, etc. They bring together very different operators within these competing industries (production and distribution) who must forge new economic models via the Internet and media platforms.
Smart city
Working with you to invent smart cities
City habits are transformed by innovations in mobility, housing, data, services and energy.
It is up to us now to redesign the laws that go with them, to develop ingenious and sustainable cities that have their inhabitants at heart first and foremost.
Whether you are a promoter of public or private projects, we help you translate the new equilibrium that these changes to the regulations will bring about.
Your business. Our business: They are all about innovation
Faced with considerable technological, media and telecom challenges, you need to innovate incessantly to develop and continue to serve your market.
As operators in these converging sectors, you need to protect the value of your company and consult on your technical and commercial challenges.
We can guide you while protecting your intangible assets, securing your contracts, setting in place your compliance policy, in particular with regard to the protection of personal data, and we can offer all of these services both in France and abroad.
Our transversal teams support you at every stage of your growth and innovation: creation, restructuring, development, setting up of partnerships, externalisation, corporate and fiscal structuring of your capital, financing, deployment of your HR strategy and skills assessment.
Finally, we have developed a unique support mechanism with the creation of Smart City.
Technology: software, infrastructures and networks
Media: content, production, distribution
Telecom: infrastructures and operators
AWARDS & NOMINATIONS
Best Lawyers in France
Legal 500 EMEA (France):
– Industry focus: IT and Internet (Tier 3
– Intellectual Property: Copyright (Tier 3)
– Intellectual property: trade marks and designs (Tier 4)
– Next Generation Partner in Industry focus: IT and Internet
Décideurs:
– Africa Desk – TMT (Excellent)
– Data protection law
– Internet
– IT, software & digital projects
– Intellectual property – Trademark litigation
– Intellectual property – Patent litigation
– Intellectual property – Management of trademark, design and model portfolios
– Healthcare, pharmaceuticals & biotech – E-Health