IP - Technologies - Data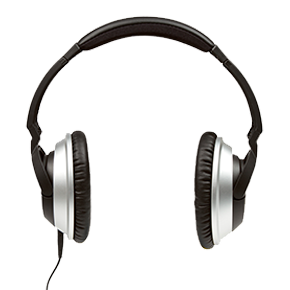 Smart offers
Personal Data and Administrative Litigation
Strengthened since the entry into force of the GDPR (General Data Protection Regulation) in 2018, the protection of personal data is today an unavoidable and structuring subject for companies.
In order to ensure the proper application of this regulation, control or audit procedures carried out by CNIL (French Data Protection Authority) agents are multiplying. Fines for failure to comply with the GDPR can now amount to up to 4% of the worldwide turnover of the company concerned, regardless of its sector of activity. The financial stakes are colossal.
The multiplication of controls and the rise in administrative fines require that you be prepared and accompanied.
With extensive experience in data protection, a perfect knowledge of the workings of the CNIL and a thorough understanding of the possible appeals and administrative procedure, our teams specialising in personal data and public law combine their cutting-edge expertise to assist you, whether during inspections carried out by the CNIL or before the administrative courts in the context of appeals related to CNIL decisions.
Prudence Cadio I Hélène Cloëz
Smart City
Working with you to invent smart cities
City habits are transformed by innovations in mobility, housing, data, services and energy.
It is up to us now to redesign the laws that go with them, to develop ingenious and sustainable cities that have their inhabitants at heart first and foremost.
Whether you are a promoter of public or private projects, we help you translate the new equilibrium that these changes to the regulations will bring about.
Construction industries and offsite renovations
Committed for many years in energy transition and building renovation, we assist you on the emerging offsite construction market.
This trend towards industrialization, boosted by new forms of cooperation and by the spreading of digital technologies, is shaping the building of tomorrow. Components are remotely manufactured after having been specifically designed for efficient assembly on a building site, accelerating the construction process and reducing nuisances.
It is now time to secure the benefits and opportunities of these innovations created in the workshop from the collaboration between designers and producers. We need to allow funding from the beginning of the study phase for solutions that will support employment, circular economy and energy performance.
These new buildings will be progressively connected to send data, which will have to be processed adequately. The combination of our advanced expertise in real estate, energy performance, IP-IT and industrial contracts led us to draft new contract models ("CORELIAS") in order to meet the new challenges in a pragmatic way.
News
Publication
Event
Press release
NEWSLETTER
You innovate. You create. We protect and add value together.
Intangible assets and intellectual property are nowadays the fundamental element of a company's value. Our mission is to protect, enhance and develop them for you. We advise you at every stage, from the protection strategy to the exploitation of your assets, up to the defence of your intangible assets before the courts.
In a context where technology and data have become the basis for all activities, we also assist you in the design of your IT projects and contracts.
We also assist you in setting up an IT security policy and guide you in ensuring that your web activities comply with the various French and European regulations, particularly with regard to personal data protection.
LPA-CGR avocats is a member of the IAPP (International Association of Privacy Professionals).
Intellectual Property
We help you protect all your intangible assets (patents, trademarks, designs, copyrights, domain names, distinctive signs, brands, etc.).
We also ensure the development and exploitation of your assets through a range of contractual solutions (licensing agreements, distribution agreements, partnership agreements, franchising, etc.) combined with a detailed understanding of your business model.
In the context of mergers and acquisitions, our Transactional IP team is also able to assist you, from the audit of your intangible assets to the final transaction (acquisition or disposal of intangible assets, collaborative innovation, technology transfer).
Finally, we advise and represent you in infringement or unfair competition disputes before the civil and commercial courts.
Ran Hu
|
Prudence Cadio
|
Romain Viret
|
Technology and Digital
We provide legal advice and litigation services on all issues related to information technology, personal data and, more generally, on all issues related to digital environments, particularly in the area of e-commerce.
We advise you on all your IT contracts, in their negotiation and drafting (technological partnerships, IT contracts, integration, maintenance, complex technology transfers, assignment and licensing).
We also support you in the context of major IT projects such as cloud computing, outsourcing or IT compliance.
We assist you with your security policy, particularly in the area of cyber security.
Prudence Cadio
|
Data
In the area of personal data, we have developed a specific expertise in the support and deployment of projects related to personal data protection and compliance.
Prudence Cadio
|