Mobility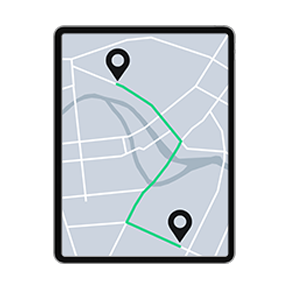 Smart offers
Global Mobility
Employment contract or executive status, remuneration and benefits, social security, tax, immigration: all of these factors need to be considered in any international mobility project (repatriation, expatriation, secondment).
Our tax and labour teams, along with our foreign offices, assist you in the review of the contractual situation, searching for optimisation solutions and proceeding with the mobility (from the employee's or executive's departure until their return).
Construction industries and offsite renovations
Committed for many years in energy transition and building renovation, we assist you on the emerging offsite construction market.
This trend towards industrialization, boosted by new forms of cooperation and by the spreading of digital technologies, is shaping the building of tomorrow. Components are remotely manufactured after having been specifically designed for efficient assembly on a building site, accelerating the construction process and reducing nuisances.
It is now time to secure the benefits and opportunities of these innovations created in the workshop from the collaboration between designers and producers. We need to allow funding from the beginning of the study phase for solutions that will support employment, circular economy and energy performance.
These new buildings will be progressively connected to send data, which will have to be processed adequately. The combination of our advanced expertise in real estate, energy performance, IP-IT and industrial contracts led us to draft new contract models ("CORELIAS") in order to meet the new challenges in a pragmatic way.
An innovative and transverse vision of mobility : goods, people and data
Innovation generates new uses and more mobility in our daily lives: new ways of travelling, being connected, working. Thinking about mobility collectively means securing the flow of goods, people and data within the necessary infrastructure and equipment.
The Law No. 2019-1428 of 24 December 2019 on the orientation of mobility (LOM) provides a framework for these new modes of travel and related technological advances, while respecting the environment and the energy transition.
Our teams, bringing together leading expertise, provide cross-functional support, both in France and internationally, for all your innovative Mobility projects.
Mobility and transport deregulation
The deregulation of transport under the LOM involves issues of land use planning and infrastructure development to facilitate travel and access to transport.
Whether you are infrastructure managers, energy suppliers, operators or users, your innovative and green projects require a perfect knowledge of the regulated sectors.
Our ambition is to support mobility players (rail, road, river, sea and air) in the context of:
– the opening up of public transport to competition, at all stages of a project, particularly when responding to public calls for tender launched by the State or local authorities
– mobility projects initiated by private players, for example: launch of autonomous vehicles, fleet of electric vehicles, etc.
Mobility, protection of innovation and data management
The evolution of means of communication implies the implementation of new technologies and the exploitation of new data as in the field of transport (making public transport more fluid, new modes of travel for example) or remote work.
How to set up multimodal platforms allowing access to transport data? How to protect the innovation linked to new vehicles (such as autonomous vehicles) and to manage their security?
How to set up new secure tools for remote work and remote data sharing?
Our lawyers specialising in new technologies and personal data support publishers, operators and users of these innovations and IT services related to mobility.
Mobility and new ways of working
Technological developments have also profoundly altered the relationship of employees to their workplace and their working tools.
The new working methods, known as "nomadic", are at the heart of social dialogue in the company and of incentive-based working methods. They involve rethinking spaces, tools and practices and providing them with a legal framework. Territorial (in France or abroad) and professional mobility, particularly negotiated in remote work or collective performance agreements, are particularly important HR issues.
Our teams specialising in employment law assist you with all the legal issues arising from these new dynamics.