Mobility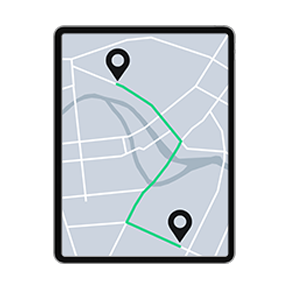 Smart offers
Global Mobility
Employment contract or executive status, remuneration and benefits, social security, tax, immigration: all of these factors need to be considered in any international mobility project (repatriation, expatriation, secondment).
Our tax and labour teams, along with our foreign offices, assist you in the review of the contractual situation, searching for optimisation solutions and proceeding with the mobility (from the employee's or executive's departure until their return).
Construction industries and offsite renovations
Committed for many years in energy transition and building renovation, we assist you on the emerging offsite construction market.
This trend towards industrialization, boosted by new forms of cooperation and by the spreading of digital technologies, is shaping the building of tomorrow. Components are remotely manufactured after having been specifically designed for efficient assembly on a building site, accelerating the construction process and reducing nuisances.
It is now time to secure the benefits and opportunities of these innovations created in the workshop from the collaboration between designers and producers. We need to allow funding from the beginning of the study phase for solutions that will support employment, circular economy and energy performance.
These new buildings will be progressively connected to send data, which will have to be processed adequately. The combination of our advanced expertise in real estate, energy performance, IP-IT and industrial contracts led us to draft new contract models ("CORELIAS") in order to meet the new challenges in a pragmatic way.
Mobility and new transport: an innovative and transverse vision of mobility
Innovation is generating new uses and more mobility in our daily lives: new ways of getting around, being connected, working.
The transportation sector is currently undergoing a major transformation and is facing many challenges: regulations such as the LOM (Mobility Orientation Law), which governs these new modes of travel and related technological advances, while respecting the environment and the energy transition; new user needs and requirements; the development of digital solutions (MaaS); the integration of environmental issues; the development of urban logistics; the emergence of new smart mobility players on the market; and the opening up of rail competition.
Thanks to our multidisciplinary approach and the complementary nature of our teams, we support our clients (in the air, road, rail, maritime and river sectors, etc.) in order to carry out and secure their innovative mobility projects (deployment of electric vehicle charging stations, design and production of intelligent battery systems, hydrogen stations, modernization of transport infrastructures, etc.) in France and abroad, while remaining within the framework of the energy transition and respect for the environment.
Whether you are infrastructure managers or operators, energy suppliers or mobility operators, our team will support you in your innovative and green projects.
Public law and planning
Support in responding to public tenders
Supporting mobility players in the face of sectoral regulations
Identification of opportunities linked to changes in the legal framework
Environment and energy
Securing electricity supply contracts
Brownfields and strategic asset review
IP - IT - DATA
Open data
MaaS (Mobility as a service)
Implementation of multimodal platform
Implementation of new technologies, exploitation of new data
Protection of innovation related to new vehicles, recharging infrastructures and supervision of their security
Projects and infrastructures
Assistance with concession contracts
Assistance with environmental permit procedures
Regulatory support for the development and life of projects
Contractual assistance in France or in an international context (review of tender documentation, management of requests for clarification, assistance in preparing technical and financial responses, assistance in finalizing the contract in the event of award, creation of the project entity, etc.)
Contracts
Elaboration of contracts for installation, provision and services related to charging stations and shaded areas for electric vehicles
Assistance in drafting contracts for the industrial development of electric vehicles
Contractual set-up of gigafactories for the production of electric batteries for the automotive industry