Employment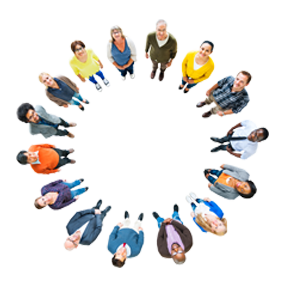 Smart offers
Global Mobility
Employment contract or executive status, remuneration and benefits, social security, tax, immigration: all of these factors need to be considered in any international mobility project (repatriation, expatriation, secondment).
Our tax and labour teams, along with our foreign offices, assist you in the review of the contractual situation, searching for optimisation solutions and proceeding with the mobility (from the employee's or executive's departure until their return).
HR Strategy France-Maghreb
Our lawyers based in Casablanca and Algiers are assisting clients in the determination and the rolling out of the HR policies (both on complex projects and day-to-day management). They developed a strong practice in labor law, especially on global mobility (secondment and expatriation from or to Maghreb), application of process for work permit for foreigners employees, conditions of termination of such contracts.
Our team is also managing the tax and social security impacts besides the ones related to the exchange control regulations, issues raised by global mobility. In addition, our lawyers are assisting their clients on their restructuring and reorganizations (analysis, recommendation, implementation).
Our lawyers are supporting their clients on both the structuring of projects and implementation, even in pre-litigation or litigation phase in Morocco, Algeria or France.
News
Publication
Event
Press release
NEWSLETTER
Human capital at the heart of your business challenges
With the constantly changing legislation often seen as an obstacle to growth, we advise you on the best strategies of dynamic organisations on both personal and economic levels.
Whether you are the CEO, Human Resources Director or Legal Director of large French or international company or an SME/SMI, we assist you in identifying and rolling out your HR policy, both for complex projects and day-to-day management.
Pragmatism and responsiveness are what set us apart. We offer a company-wide approach to risk management, regarding both advice and litigation, perfectly coordinated with our M&A, tax and IP/IT teams.
We have developed acknowledged expertise in health and safety at work, new forms of employment and restructuring.
Labour relationships, collective bargaining and working time
Restructuring strategy and implementation
Due diligence and labour aspects of M&A
Health and safety: Psychosocial risks, Quality of working life, Asbestos
International mobility
Social security, pensions, health and welfare schemes
Criminal labour law
Individual and collective disputes
Compensation and benefits
Day-to-day HR management
HR Data
AWARDS & NOMINATIONS
Best Lawyers in France
Chambers Europe (France): Employment (Band 4)
Legal 500 EMEA (France): Employment (Tier 3)
Décideurs:
– Collective bargaining and social relations (Excellent)
– Social compliance (Excellent)
– Social management of M&As and social audits (Excellent)
– Mobility and expatriation (Excellent)
– Reorganizations, socials programs, and related litigation
– High-risk individual litigation
– Additional social protection
– Representation of senior executives
Option Droit & Affaires: Employment protection plan and related collective litigation (3 stars)